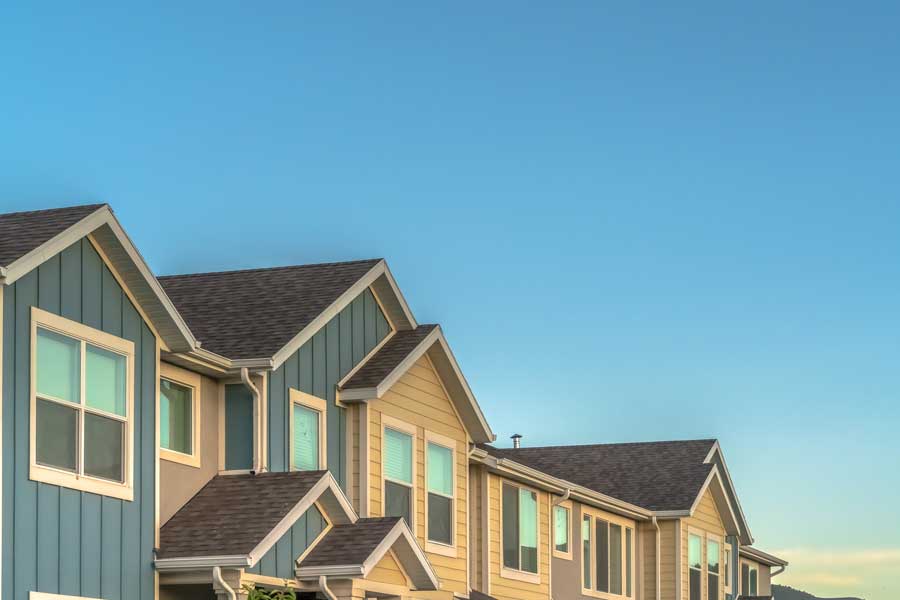 When looking for a new home there are many things to consider. These can include the area you want to live in, and whether it is a new home or an existing home. In addition, you also must decide what type of home is right for your family and lifestyle.
At Handler Homes, we offer a variety of home styles from townhomes, to carriage homes, to estate homes. We want to offer you choices, but we also want to help you make informed decisions. Today we are going to focus on the advantages of townhomes.
Choice Locations
For those where being centrally located to a city is important, that's an area where townhomes really shine. Most townhome communities are built in the middle of cities and if they are not directly located downtown, they are thoughtfully positioned in close proximity to it. The bottom line is that if being close to restaurants, shops, and lively scenes are of importance to you, townhome communities prioritize that.
Minimal Maintenance
Having the comfort and security of owning a home is a motivation for many when contemplating renting versus buying. But the fact is that homes can be a lot of work. If you do not have the time or energy to dedicate to lots of home maintenance, townhomes are a great option for you. Landscaping, exterior maintenance, and more is taken care of by your HOA. That means that more of your free time can be spent doing what you love.
Enviable Amenities
Not only does your HOA handle costly roofing, siding, and landscaping duties, an HOA is also a lot like an exclusive club. Most townhome communities boast pools, premium workout centers, and clubhouses. All of which you can take advantage of thanks to your HOA.
At the end of the day, if you need your home to be in a prime location, to be low maintenance, and have a community equipped with luxe amenities, a townhome might be just the style of home for you. If you are curious to see what our townhomes are like, schedule a tour today! We would love to show you around.
By Handler Homes 2-23-2023