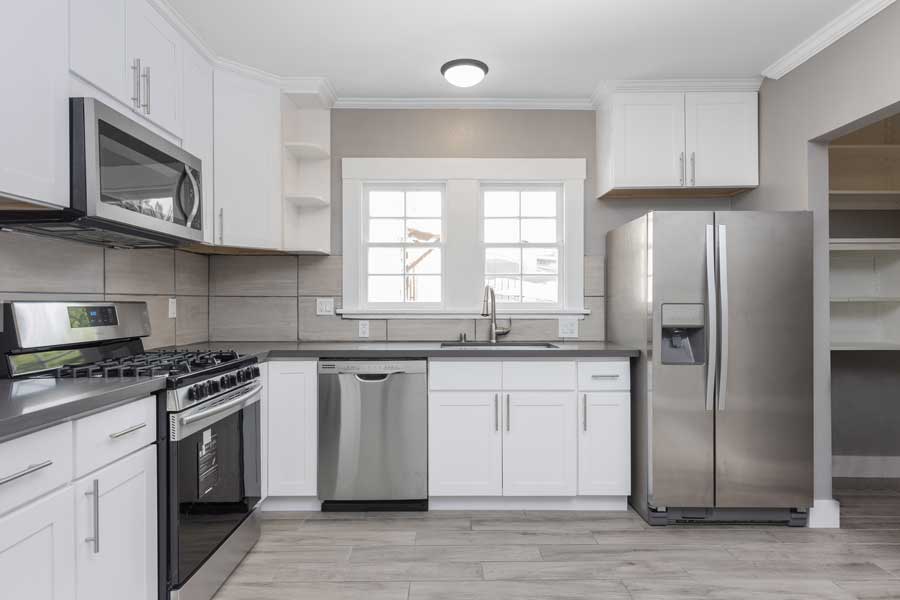 At Handler Homes, we pride ourselves on building homes with quality details and materials so that they stand the test of time. One such material that has a timeless quality is stainless steel. Keeping stainless steel shiny can be a challenge, however. Here are some do's and don'ts to keep in mind so that your stainless-steel features always look pristine.
Do Scrub Along the Grain
If you take a moment to look at your stainless steel, you will notice that there are fine lines running across the material. When cleaning, don't scrub against this grain. If you clean in motions that work with the grain, it will help keep those fine lines clear and keep a cohesive appearance.
Don't Use Abrasive Cleaners
When met with oxygen, the properties that make up stainless steel will create a film. This film protects stainless steel from corrosion and rust. Cleaners that contain abrasive chemicals like calcite, feldspar, quartz, and silica will wear away at that protective film, inviting rust and corrosion to set in. Avoid chemicals like the ones mentioned to help with the longevity of your stainless steel.
Do Dry Surfaces Thoroughly
Are your stainless-steel surfaces left with streaks and spots after you've cleaned them? The problem could lie in the quality of your tap water. Hard tap water is notorious for leaving minerals and sediment on surfaces. To combat this, make sure that you dry your stainless-steel surfaces completely after cleaning using a microfiber cloth.
Don't Use Bleach
Bleach is a powerful and effective ingredient that many people take advantage of when cleaning. It is great at removing stubborn dirt and grime, but it is too harsh to use on your stainless-steel appliances. If you use bleach to clean stainless steel, your surfaces will be left with a much duller appearance, which is not the look you want. Keep the luster of your stainless steel and avoid using bleach when cleaning these surfaces.
By Handler Homes 3-21-2022