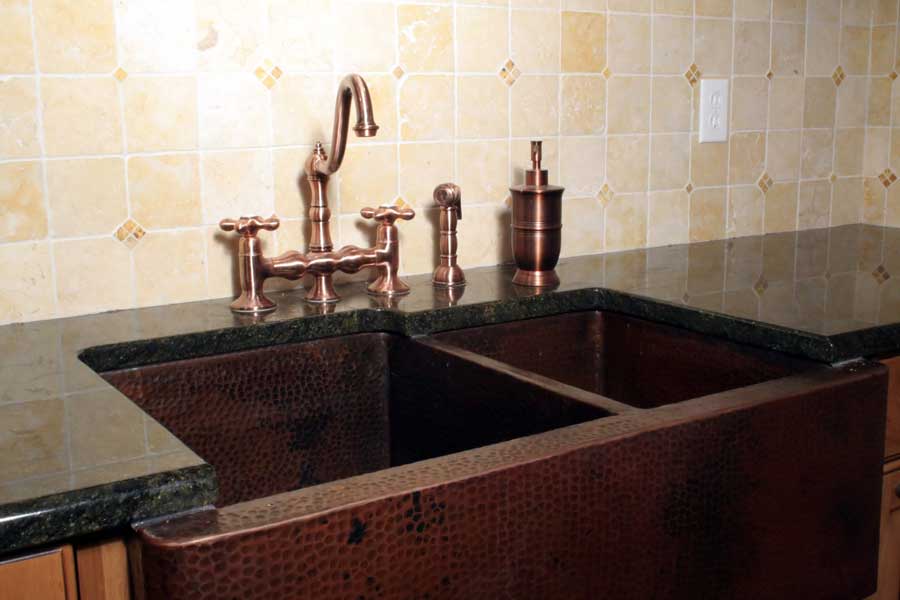 Copper is a timeless metal. It has been used for centuries, not just because it is beautiful but also because of its antimicrobial properties. If you are looking to make some upgrades to your home, here is why you might consider adding some copper to it.
It Has Antimicrobial Properties
Living through a pandemic has changed the mindsets of many. Even those germ conscious before are more hyper aware of where bacteria might be lurking. Hand sanitizer has become a regularly used product for most now. If keeping up with sanitation is important in your home, copper can help you do just that.
After a few minutes of contact, copper is able to neutralize germs, bacteria, and most viruses. This has to do with copper's ion bonding and cross-linking properties. When copper comes into contact with bacteria and other microbes, it enters the cell membrane and damages the DNA and RNA. Shortly thereafter, the microbe dies.
These properties only work when bacteria comes into direct contact with the copper, which is why it is an ideal metal for high touch surfaces. When sourcing copper items for your home, make sure that it is pure copper or has a high copper content. Some items on the market are stainless steel that is coated with copper. This amount of copper will not offer the antimicrobial properties you are looking for.
Where to Put Copper in Your Home
If you want to take advantage of this beautiful material, here are some of the most ideal places to start.
Kitchen- Kitchens are heavily used. Meats are prepared there, and hands regularly touch the surfaces. Which is exactly why the kitchen is a great place for copper elements. The sink especially sees a lot, so swapping your sink for a copper faucet and a hammered copper sink is the perfect pairing.
Light Switches- Another high touch area are light switches. Swapping your old ones out for copper ones will help reduce the transfer of bacteria and elevate the style in your home in one fell swoop.
Door Knobs- Door knobs and cabinet hardware are also touched often, making them ideal for copper swaps.
Bathtubs- Baths are also used on a regular basis. Regardless of if you are bathing kids on a daily basis or just relaxing after a long day, the bathtub can get gross pretty quickly. If you want to splurge on something beautiful and low maintenance, consider a copper bathtub.​
Of course, copper will not take the place of a regular cleaning and sanitizing routine, but if you pair copper with your regimen, you can have confidence that the surfaces are as clean as can be.
At Handler Homes, we strive to provide our families with everything they want in a home, and we aim to make homeownership a little easier with the help of useful information. If you found this article helpful, be sure to browse the rest of our blogs!
By Handler Homes 8-18-2022